Conservation of European Ground Squirrel
Project focuses on protection and enhancement of European Ground Squirrel populations in the nortwestern borders of it´s range: in Slovakia, Czech republic and in Poland.
The aim of this project is to support existing populations, restore suitable habitats and reintroduce the species to former localities.
Rescue trapping of ground squirrels near the Bratislava airport will soon be completed. You are looking at one of the last squirrels from this capture. We recently wrote about our colleagues from our ground squirrel conservation project who have been trapping ground squirrels there to save them because there is going to be construction on this site.
Project title: Conservation of European Ground Squirrel (Spermophillus citellus)
Project sector: LIFE+, Nature and Biodiversity
Projektový acronym:  LIFE Ground Squirrel
Project code: LIFE19 NAT/SK/001069
Expected start date: 01/09/2020
Expected end date: 31/12/2027
Total project budget: 5 428 988 € (60 % EU financial contribution)
Project partners: BROZ, ALKA Wildlife o.p.s, Polskie Towarzystwo Ochrony Przyrody "Salamandra", State Nature Conservancy of the Slovak Republic, National Zoological Garden Bojnice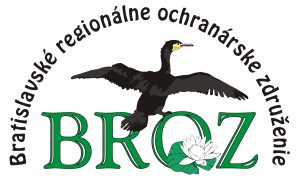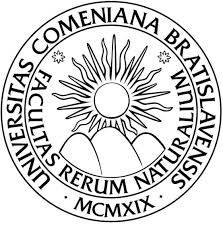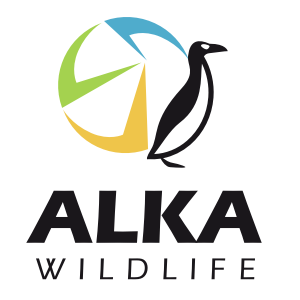 Project focus:
The project is to contribute to the active protection of habitats of the endangered European ground squirrel species in selected localities in Slovakia, the Czech Republic and Poland.
In Slovakia, in most localities in the Alpine and Pannonian regions, the quality of the European ground squirrel population, as well as its habitats, was assessed as unsatisfactory or even poor. The reason is usually the extinction of the habitat caused by a change in the management of the site (especially the abandonment of livestock grazing in the country). The situation is similar in the Czech Republic, in Poland the ground squirrel became extinct in the 1980s, the successful reintroduction of individuals from Slovakia has managed to settle more localities, but the overall population is poor.
Main goals of the project:
1. Restoration of habitats – cleaning of sites from raids, introduction of grazing
2. Strengthening the European ground squirrel population – securing a food base (sowing suitable plants, supporting insect species, planting fruit trees), caring for individual colonies, diverting the forward pressure by supporting other animal species
3. Reintroduction of ground squirrels to suitable sites where they have become extinct in the recent past
4. Cooperation with local interest groups, owners and users in the protection of the target species
5. Replication and transfer of project results
6. Raising public awareness of European ground squirrel protection.
European ground squirrel
It is an animal living in colonies, which needs an open landscape with low vegetation for its life. It suits him if the vegetation is kept low by grazing animals. He needs a look around for his life. Often, as soon as he climbs out of the burrow, he sticks out and observes his surroundings or stands on his hind legs and "sticks out", like a meerkat or a marmot. He is in danger from several angles. It is a food for foxes, weasels, but also birds of prey – eagles, falcons, and hawks. The ground squirrel is a rodent that lives underground, where it builds a system of burrows that connect corridors with multiple openings. It feeds on grass seeds, green parts of plants, fruits, various insects (crickets, horses, beetles) and does not despise even small voles or lizards. In winter, it hibernates in underground burrows.
Of the common species endangered
The European ground squirrel was once a common species in Slovakia, but by gradually abandoning the grazing of livestock and overgrowing or ploughing suitable sites, its populations were reduced. So much so that the ground squirrel is currently an endangered species. Ground squirrels for changes in the agricultural landscape also suffer from a lack of food, as they feed on plant seeds, fruits and insects, which are difficult to find in the monoculture. Despite the widespread myth, ground squirrels do not steal grain from fields and do not stock up because they hibernate during the winter.
Specific conservation activities
Restoration of European ground squirrel habitats in Slovakia
We will improve the existing management in selected localities where ground squirrels occur naturally so far. In the vicinity of these sites, we will create other suitable places where the colony can spread (we will clean them of overgrown trees, introduce pasture, change the land to grassland, etc.). Thanks to these measures, we will create at least 190 hectares of new habitats for grazing ground squirrels.
Strengthening and increasing the state of the ground squirrel population in Slovakia
The activity includes direct care for the colonies of ground squirrels – feeding, sowing plants that are suitable for its food, planting fruit trees of early summer varieties, support measures for animal components of food – especially for insects on which the ground squirrel feeds. As part of the activity, we will also implement measures to support the population of other species in localities so as to provide predators with more food and thus reduce predation pressure in the beginning.
Restitution of the European ground squirrel to localities where it occurred naturally in the past
In many areas of European importance in Slovakia, where the ground squirrel is the subject of protection, this species is unfortunately no longer found or its occurrence has been limited to only one or two colonies. At 10 such sites, where populations have disappeared or are disappearing, the transfer of individuals and the re-establishment of the colony will take place. The selection of sites will be preceded by long-term preparation and will be selected based on the possible implementation of other managements to improve the state of populations.
Habitat restoration and population strengthening in Poland
Habitat restoration and measures to increase and improve the stock of the European ground squirrel population in Poland will be implemented on a total area of 22 ha.
Conservationists are starting a project to protect the European Ground Squirrel from September – Dobré noviny
Ground Squirrels suffer from a lack of food, planting trees would help them – Denník N
BROZ starts a project to protect the European Ground Squirrel from September  – Enviroportál
Conservationists from Bratislava are starting a project to protect the European Ground Squirrel – TASR

Mgr. Katarína Tuhárska – project manager tuharska@broz.sk +421 915 767 762  
Currently, there are no volunteer activities in localities where we protect ground squirrels. We will inform you about such activities.