Restoration of pastures on Zádielská plain
The species richness of our country is linked to non-forest habitats – they include thermophilic and xerophilous meadows and pastures, which we can admire in Slovenský Kras. These habitats depend on traditional management – extensive grazing and mowing. Unfortunately, most cities have not been farming traditionally for over 30 years. As a result, pastures are overgrown with aerial trees and expansive grasses.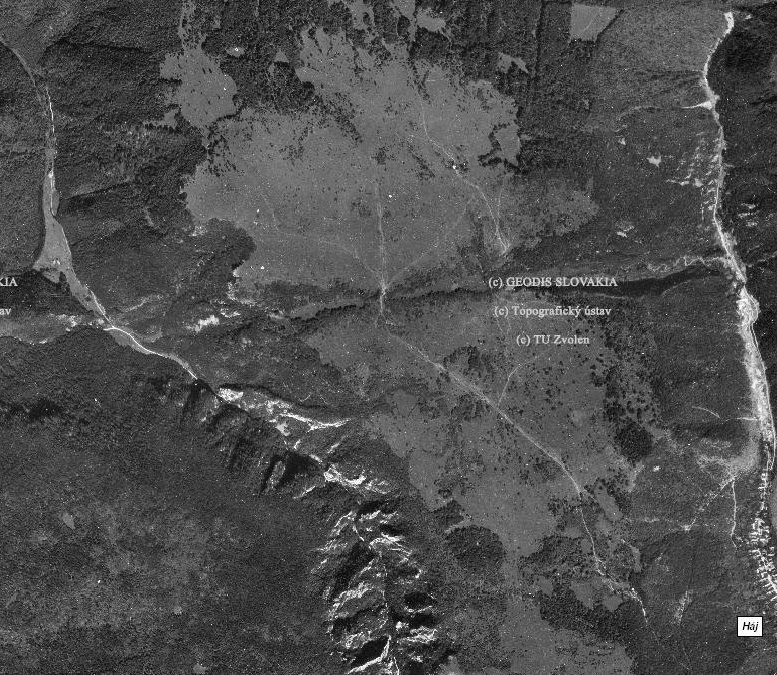 Decrease of pastures on Zádielská plain since 1950. Source: https://mapy.tuzvo.sk/HOFM/Default2.aspx
Rare species such as Thlaspi jankae, a unique endemic growing only in Zobor, in Slovenský Kras and karst areas of the Hungarian Aggtelek, can no longer live in such conditions.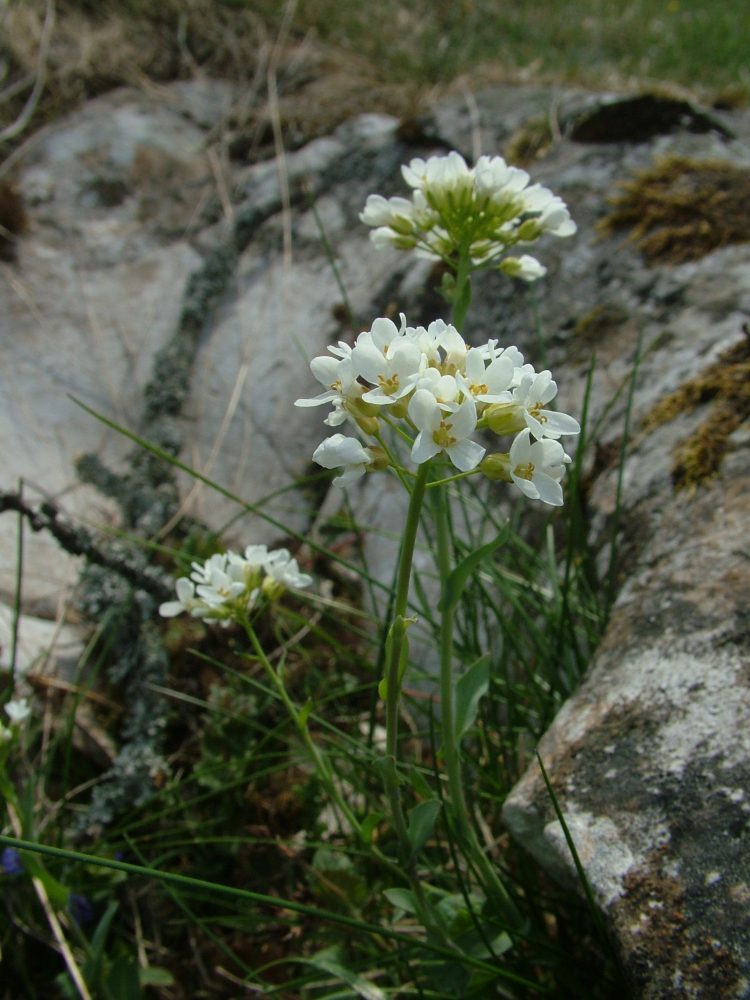 Fortunately, thanks to the excellent cooperation with the National Park Slovenský Kras, we can restore these habitats within the LIFE SUB-PANNONIC project. This year we restored 21 ha of rare xerothermic habitats on the Zádielská plain, with the help of local farmers from Turna nad Bodvou.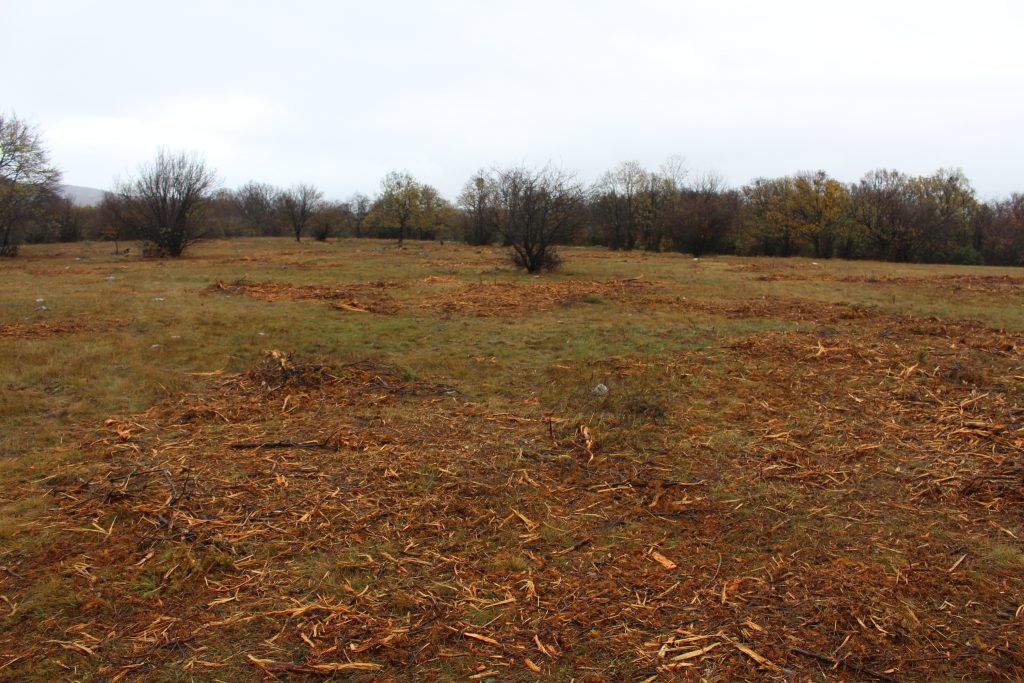 Don't be afraid – although the restoration looks drastic, within a few years, with the help of sheep, the pastures will be restored to their original beauty! Photo: Róbert Šuvada
Thlaspi jankae has suitable conditions for the existence and in spring it will surely please us with its delicate white flowers.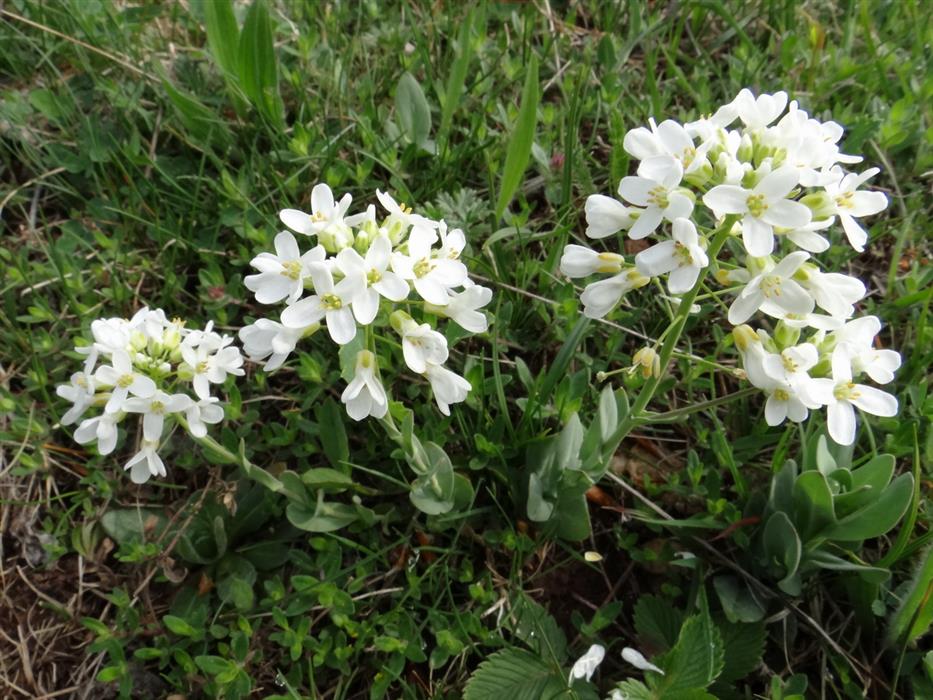 Thlaspi jankae has one of the largest populations in Slovakia on Zádielská plain. Photo: Róbert Šuvada
Traditional sheep grazing on Zádielská plain helps to restore and maintain grass-herb habitats. Photo: Karolína Gelatičová