On Friday 9th of September 2023 we took part in the prestigious event European night of researchers. It is an action that promotes science and research and organizations and institutions that either collect data, analyze it or use it in their practice. At this event, we presented the LIFE Living Rivers project aimed at improving the ecological condition of our rivers, and in this case we focused mainly on the Danube, where we were anchoring directly on the ship Kriváň.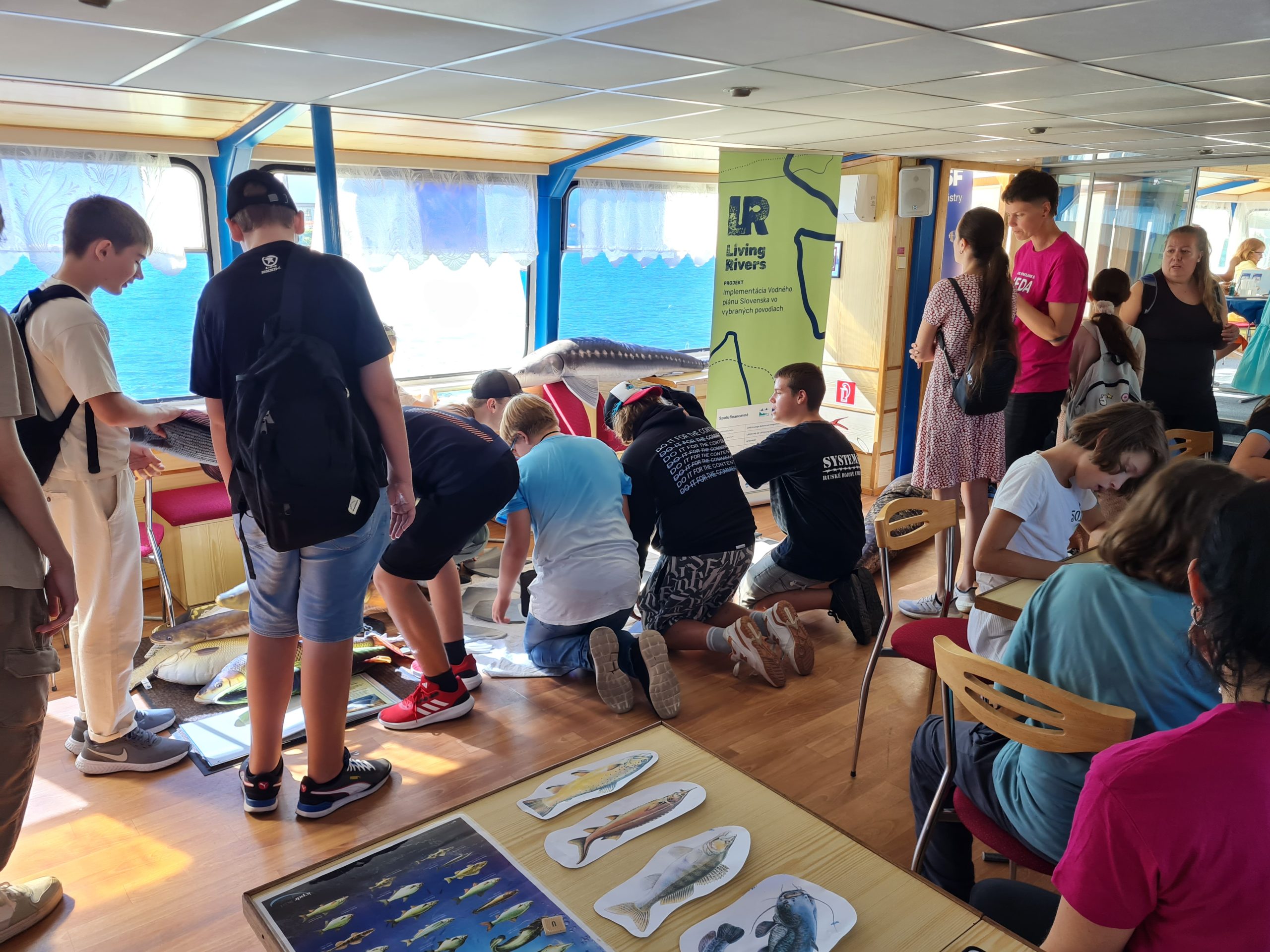 The event was attended by a large number of primary and secondary school students, as well as many individual groups and families. The visitors filled out our thematic educational worksheets, identified Slovak fish species, put together a huge puzzle of the European sturgeon and learned from us something about the issue of fish migration in the Danube.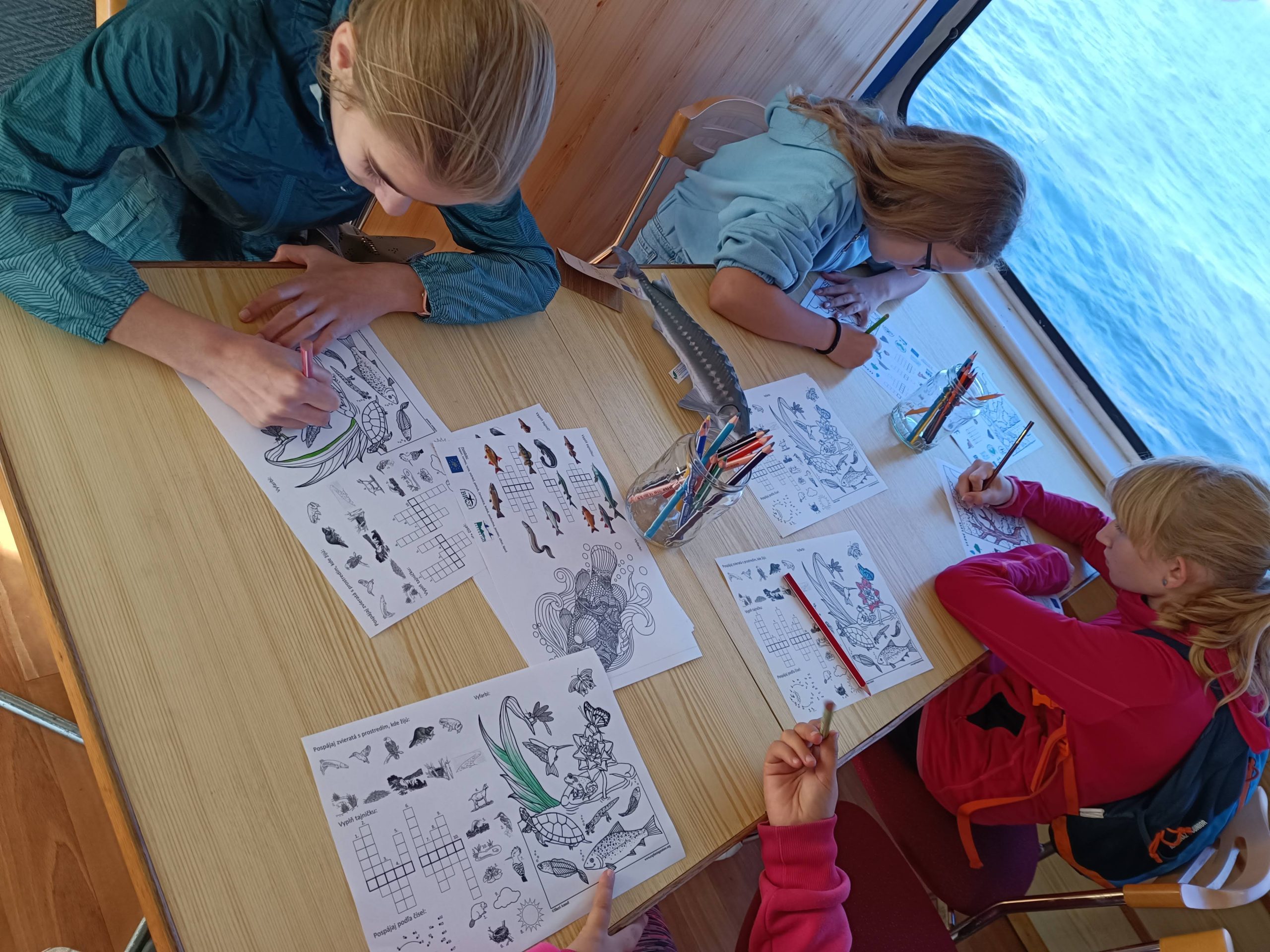 In the early evening, this event included a comprehensive lecture by Katarína Holubová, director of the Water Research Institute, about the development and state of our section of the Danube, together with a contribution by Maroš Kubala about fish living in the Danube and its tributaries. The lectures were followed by a live discussion "The Secret Life of the Danube River". The visitors discussed various topics related to water regime together with speakers and representatives of other organizations dedicated to the Danube (WWF Slovakia, BROZ, Slovak Watermanagement Enterprise). The interviews shed light on the background of the processes and negotiations that we undertake as part of our work with the aim of restoring the Danube and its tributary system.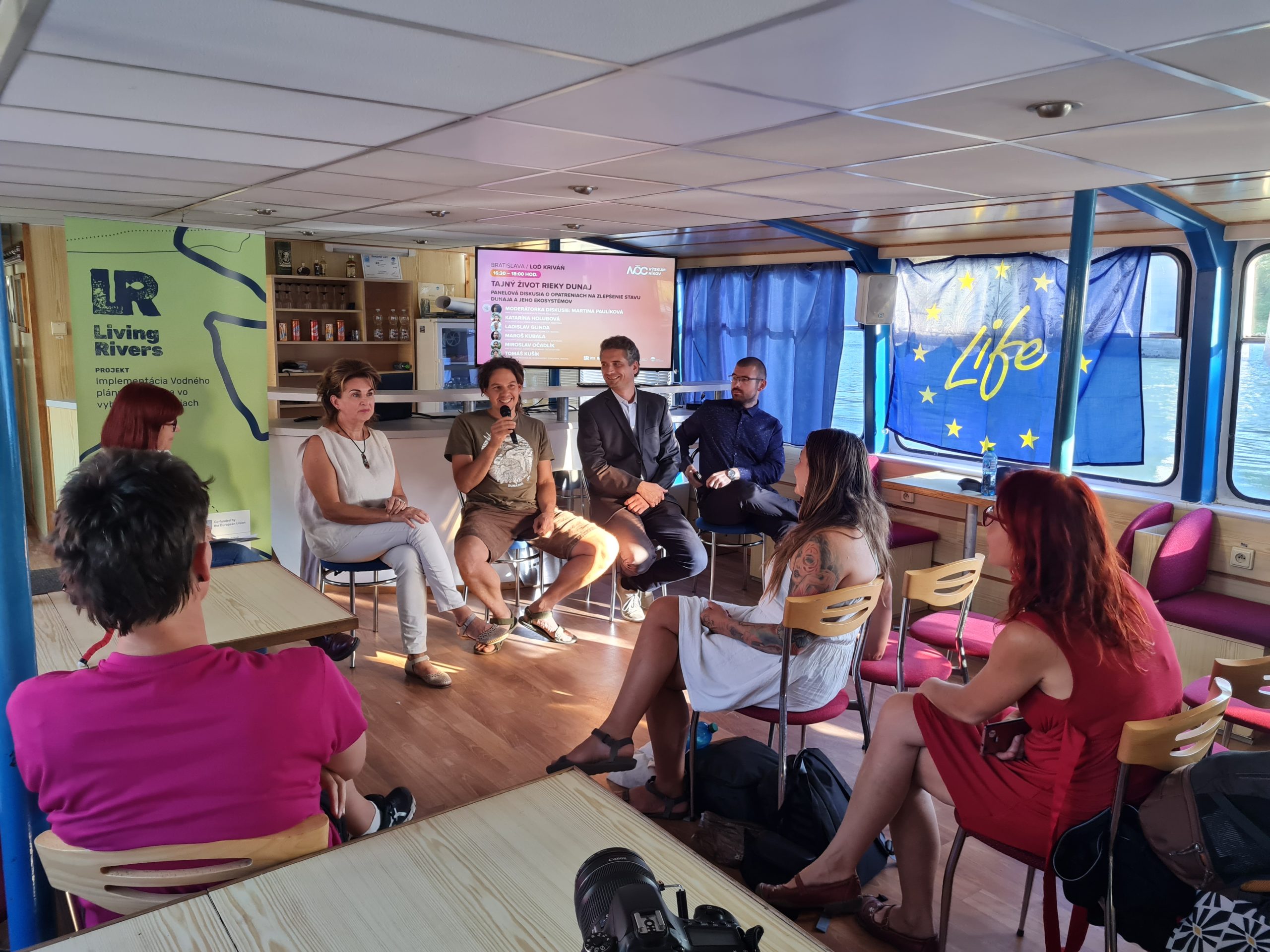 Photo: Ľ. Činovská, M. Rakovská